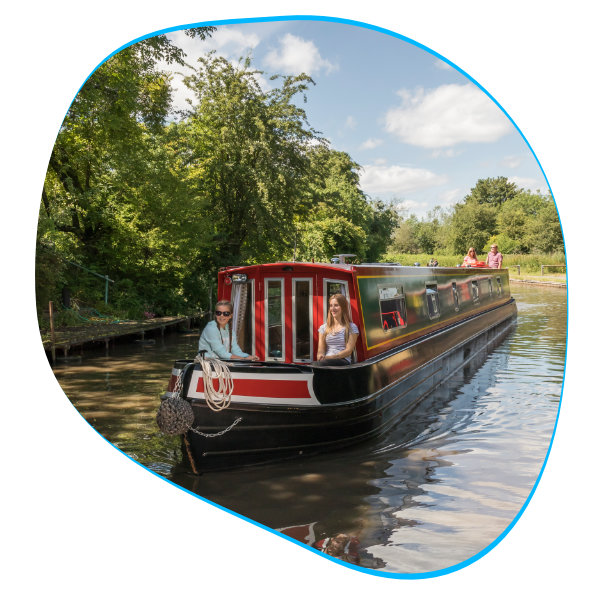 Why choose Gayton?
Routes are typified by rolling Northamptonshire arable landscapes, rural countryside passing through hills, wooded country, towns and villages. Routes include The Grand Ring, Oxford, Crick and much more.
Fancy a day trip?
At Gayton, we have a day boat called Day Lark able to hold up to 10 people. It has in door and outdoor seating, a fridge, hob / grill, sink and a bathroom.
Prices from £99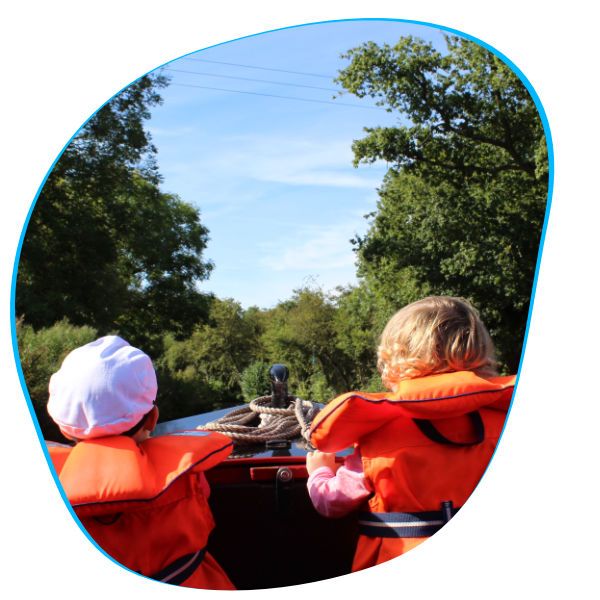 Keep in touch with us on social media to stay up to date with our offers and competitions.
Use hashtag #abcboathire and share your boating photos with us!
Gayton canal routes for holidays & short breaks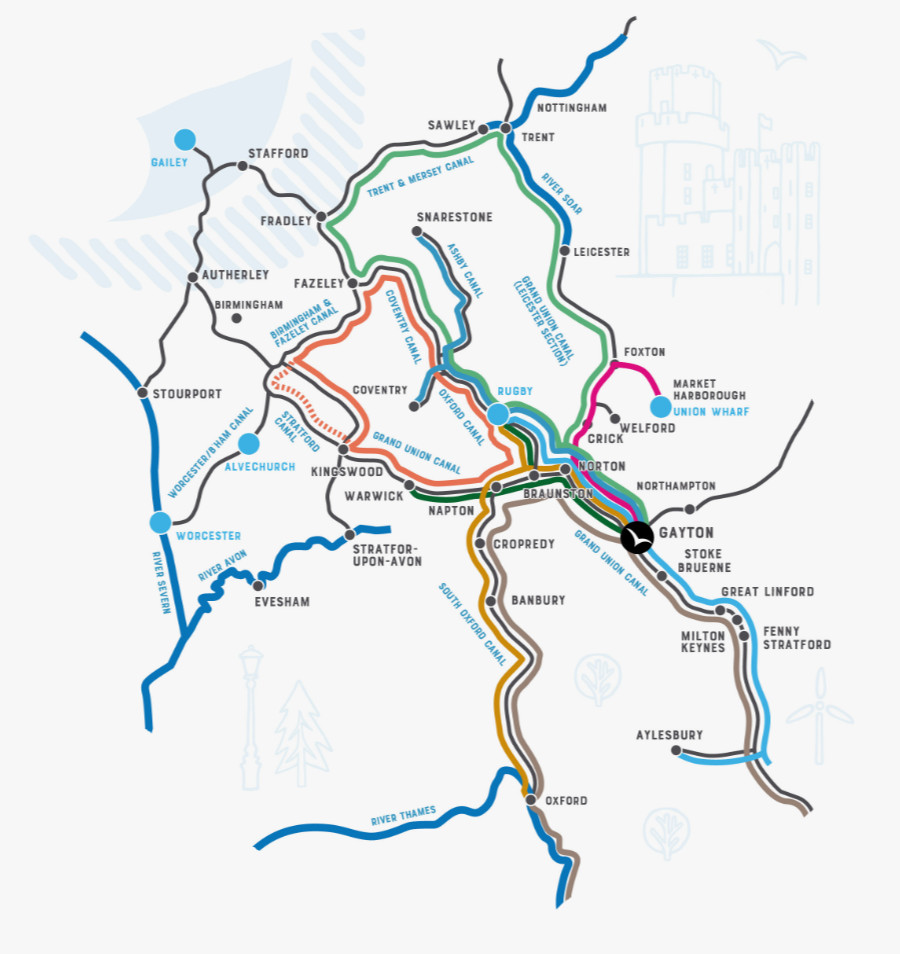 7 – 21 Night routes
Key: 

☉ Warwickshire Ring

 

☉ East Midlands Ring

 

☉ Market harborough/Rtn

 ☉ Oxford/Rtn
☉ The Grand Ring ☉ Coventry/Rtn
3 – 4 Night routes